Since 2000, color experts at Pantone have annually chosen a Color of the Year. Their choice predicts trends in design and exemplifies the spirit of the upcoming year. Finding ways to incorporate it into your own web design could give your site a facelift for 2019.
In this article, we'll discuss the 2019 Pantone Color of the Year, Living Coral. We'll also share how it's being used in web design to give you some ideas on how you could also employ it for your own designs.
Let's take a look!
An Introduction to the 2019 Pantone Color of the Year: Living Coral
Pantone is a company offering color-related consulting services and products to fashion, product, and graphic designers. The company is considered "a leading source of color information through seasonal forecast trends". It's safe to say that Pantone's opinion is an important one when it comes to color.
For the past twenty years, color experts at Pantone have selected a Color of the Year. 2018's color was Ultra Violet, a striking choice after the more subtle tones selected across the preceding years. The Color of the Year is meant to not only predict design trends, but also draws upon the current social and cultural influences.

For 2019, Pantone has selected Living Coral, a bright and vibrant hue that gives off a lively air. The color speaks to our desire for authentic human connection in an age dominated by social media and technology. "Humanizing" and "spirited," it lends energy and warmth to design.
How to Use Living Coral in Web Design (4 Key Strategies)
Living Coral already has a presence in web design. In the right hands, this "lighthearted" shade can pack a punch and make a bold statement alongside strong web design. Let's see how you can leverage it.
1. Add Living Coral to Minimalist Design for a Pop of Color
For some, minimalist design brings to mind a black-and-white palette. On the contrary, utilizing a few colors to their maximum efficiency speaks more to the spirit of minimalism than affecting the design quality with a very narrow color scheme.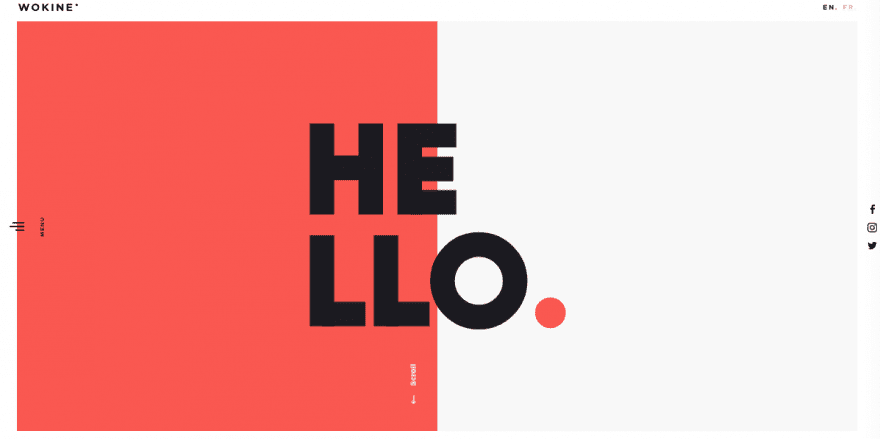 READ FULL ARTICLE FROM THE SOURCE FROM:
The post The 2019 Pantone Color of the Year (And How People are Using It in Web Design) appeared first on Elegant Themes Blog.
————————————–